Sunflower Fencing Edmonton, London
You are here » Sunflower Fencing » Sunflower Fencing London » Sunflower Fencing Edmonton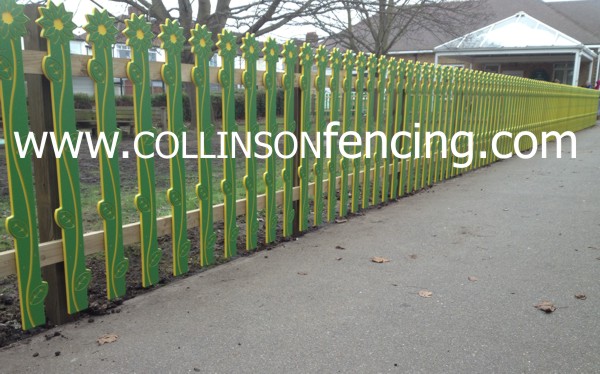 Sunflower Fencing London
This Sunflower Fence was erected by Collinson Fencing at Hazelbury Infants School in Edmonton, North London. The fence consisted of 100mm x 100mm prepared timber posts with 87mm x 38mm rails nailed to the face. The Sunflower Panels were then screwed to the front of the rails at equal spaces.
The detailed specification can be seen towards the top right hand side of this page.
Alternatives to Sunflower Fencing from Collinson Fencing would be close boarded fencing or railings.
As with all our fencing we offer a free, no obligation quotation, so please contact us today to arrange your site visit.
Return to the Sunflower Fencing page.