Sunflower Fencing Essex, London, Kent & Herts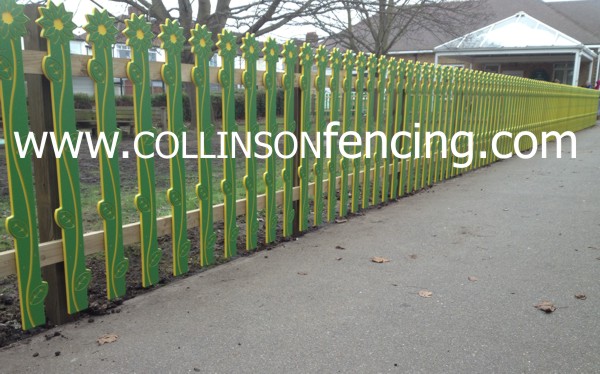 Sunflower Fencing
Sunflower Fencing is a beautiful alternative to other types of playground fencing. The individual sunflowers are plastic HDPE and screwed to timber posts and rails to a standard height of 1200mm.
Alternatives to Sunflower Fencing from Collinson Fencing would be close boarded fencing or railings.
As with all our fencing we offer a free, no obligation quotation, so please contact us today to arrange your site visit.
Please click on the links below to view site specific details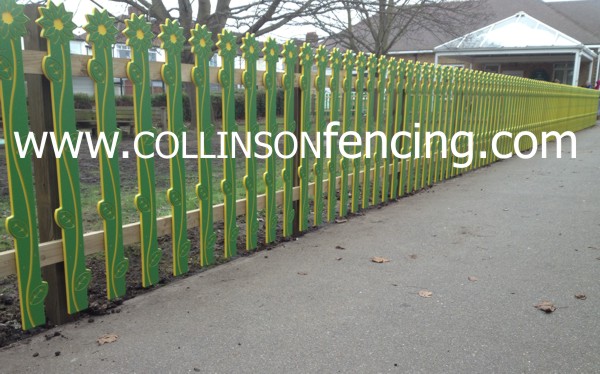 All photos are copyright Collinson Fencing and are of works carried out by Collinson Fencing.