Palisade Security Fencing - Hadstock Essex CB1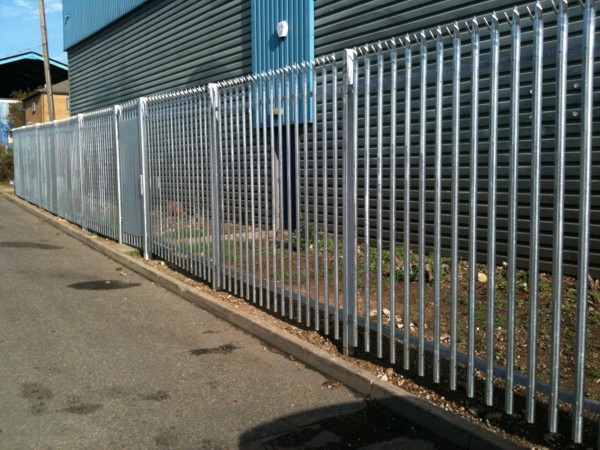 Steel / Metal Palisade Security Fencing Contractor Hadstock Essex CB1
Collinson Fencing is based in Essex but have supplied and erected Palisade Security Fencing all over the South East and have worked all over the UK. We have supplied and erected many metres in the Hadstock Essex CB1 area.
Palisade fencing is a strong steel / metal security fence used for the boundaries of industrial properties and schools alike. Its multi-functional use makes it ideal as a new steel / metal boundaries fence to help keep unwanted intruders at bay.
If you live in the Hadstock Essex CB1 area and are looking for a new metal / steel security fence then Steel Palisade could be the perfect answer to your problems and Collinson Fencing has the experience and expertise in the Hadstock Essex CB1 area to complete your project.
As with all our fencing we offer a free, no obligation quotation, so please contact us today to arrange your site visit.
Please click here to return to the palisade main page.