Chain Link Fencing Enfield, London
You are here » Chain Link Fencing » Chain Link Fencing London » Chain Link Fencing Enfield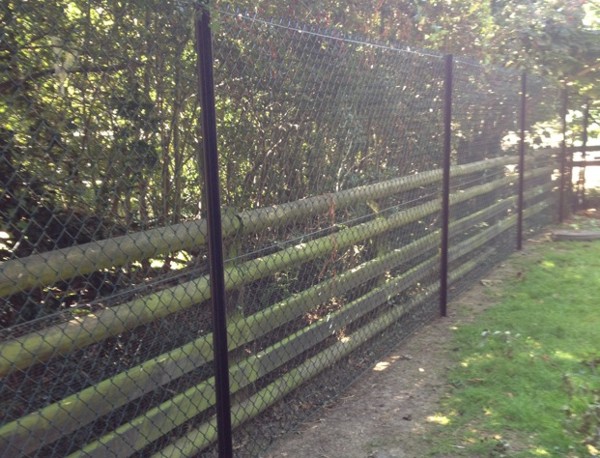 Chain Link Fencing London - Wallaby Enclosure
This Chain Link fence was completed on behalf of Capel Manor College at their site in Enfield London.
The Chain Link Fencing was needed to combine 3 smaller pens into a Wallaby enclosure. The Wallabies are safely kept in this Chain Link Enclosure so that members of the public can wander past and watch the Wallabies jumping around.
A new Chain Link fence is ideal as an internal dividing fence or a boundary fence where heavy duty security is not required.
Alternatives to Chain Link Fencing offered by Collinson Fencing would be Mesh Panel Fencing, Expanded Metal Fencing or V Mex Mesh Fencing.
As with all our fencing we offer a free, no obligation quotation, so please contact us today to arrange your site visit.
Return to the Chain Link Fencing page.