Timber Post and Rail Fencing and Gates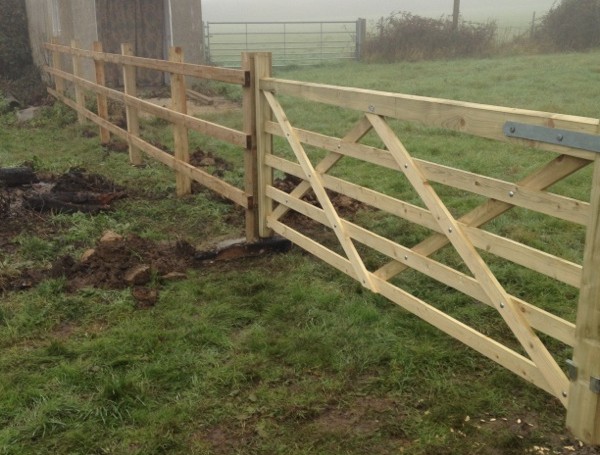 Collinson Fencing - Timber Post and Rail Fencing
Timber post and rail fencing supplied and erected by Collinson Fencing in Essex, London, Kent and Hertfordshire. Typically 150mm x 75mm posts and 3no 87mm x 38mm rails this type of fencing is perfectly suited to the following applications:
Motorway Fencing
Equestrian Fencing
Farm Fencing
Field Gates
Timber or metal field gates vary from the standard farm field entrance gates up to the more luxury end used for driveway entrances.
As with all our fencing we offer a free, no obligation quotation, so please contact us today to arrange your site visit.