Timber Close Board Fencing - Hornchurch, Essex
You are here » Close Board Fencing » Close Board Fencing Essex » Close Board Fencing Hornchurch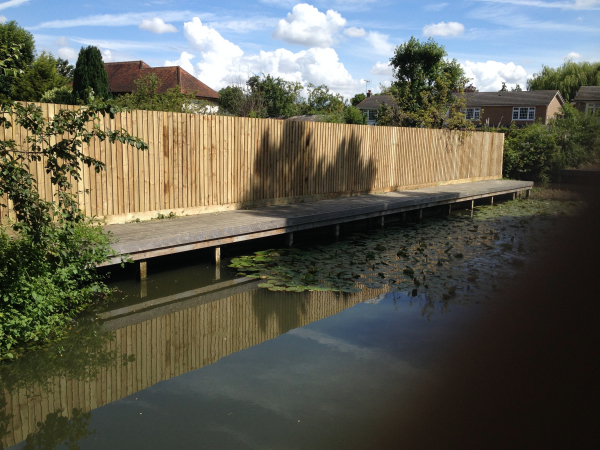 Timber Close Board Fencing Hornchurch, Essex
The above picture shows a timber close boarded fence erected in Hornchurch Essex. The client chose a new 1.8m high close boarded fence to put next to their pond. The detailed specification can be seen towards the top right hand side of this page.
Timber Close Board Fencing is perfect for car park boundaries and gardens alike. This fence was erected with timber posts and timber gravel boards but concrete posts and gravel boards are available.
Alternatives to Timber Close Boarded Fencing offered by Collinson Fencing would be Panel Fencing, Mesh Panel Fencing or Chain Link Fencing.
As with all our fencing we offer a free, no obligation quotation, so please contact us today to arrange your site visit.
Return to the Timber Close Boarded Fencing page.