Tennis Court Fencing Contractor Essex, London, Kent & Herts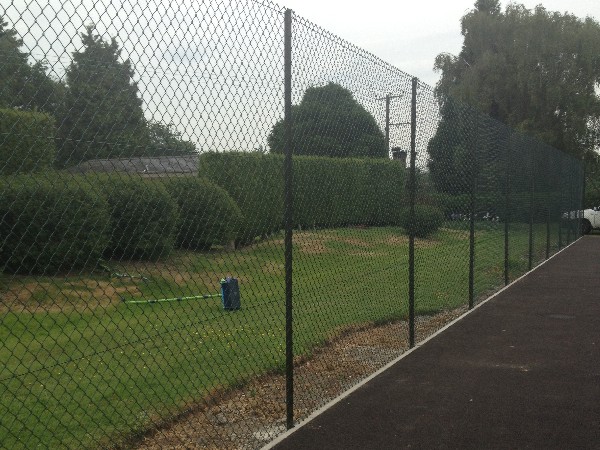 Collinson Fencing - Tennis Court Fencing Specialists
Tennis Court Fencing is the boundary fence surrounding a tennis court and can be supplied and erected by Collinson Fencing in different heights and fence types. A single tennis court usually requires around 110m of fencing with at least one gate included within that measurement.
The most popular tennis court fence, for historical reasons, is Chain Link fencing, shown in the main picture, usually installed to a height of 2.75m or 3m. Important - make sure whichever contractor you use puts the posts on the outside of the fence for safety reasons!
New rigid mesh panel systems are now providing a durable alternative to Chain link fencing though. 868 Mesh Fencing is the best alternative and can be seen in the pictures to the right and more information can be found here - 868 Mesh Fencing . Rigid mesh panel systems may be slightly more expensive but will last a lot longer than chain link.
As with all our fencing we offer a free, no obligation quotation, so please contact us today to arrange your site visit.
Please click on the links below to view site specific details