GC1 Security Cage | Enclosures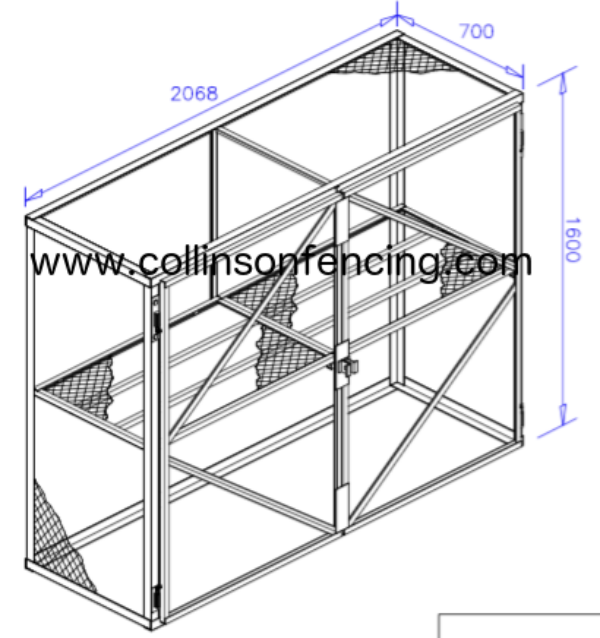 Collinson Fencing - GC1 Security Cage | Enclosure
GC1 Security Cage | Enclosure supplied by Collinson Fencing are 1600mm high x 2068mm wide x 700mm deep with double doors to the front. The GC1 cage can supplied and delivered anywhere the UK.
All GC or Security Modular Cages are smaller mobile cages generally used for storage of safety products, stock or tools.
All cages can be provided in a galvanised finish or in a colour of your choice. For a range of standard colours please visit our RAL colours page.
Cages are generally provided with a choice of two mesh systems - 2089 or 3396 or a combination of both. Please contact us for more details.
Please click here to return to the Security Cage home page
Polyester Powder Coated Security Cages
You can, of course, have your new Security Cage finished with a polyester powder coated colour of your choice. The standard colours available are:





As with all our products we offer a free, no obligation quotation, so please contact us today to arrange your site visit.