Roof Edge Protection / Freestanding Guardrail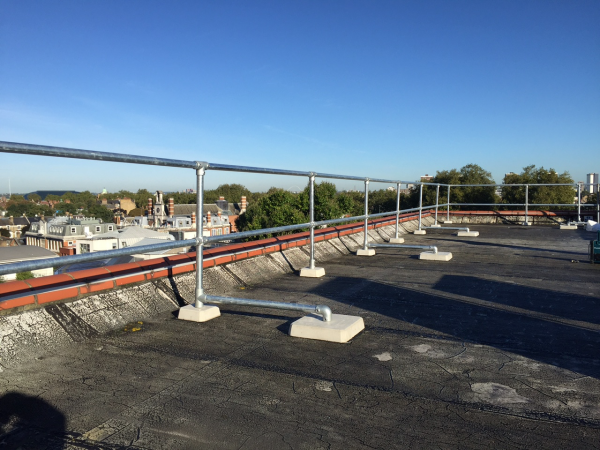 Collinson Fencing - Roof Edge Protection / Free Standing Guardrail London and Essex
A new Free Standing Handrail is used to help protect the edge of your roof top. If you have an accessible roof top and need personnel to access it to service air conditioning vents or carry out other general maintenance to the roof then a new handrail around the edge could help to provide safety.
Often referred to as Free Standing Guardrail, Free Standing Handrail or Roof Edge Protection it is a handrail system that can be installed almost anywhere as it supports itself and does not require penetration of the roof leaving the waterproof protection in place.
Due to the way Freestanding Handrail is installed it is mainly used as a visual representation of where the edge of the roof is. In most cases another safety system should be employed such as a fall arrest system.
As with all our fencing we offer a free, no obligation quotation, so please contact us today to request a budget cost for your Roof Edge Protection / Freestanding Guardrail in London or Essex.