Razor Wire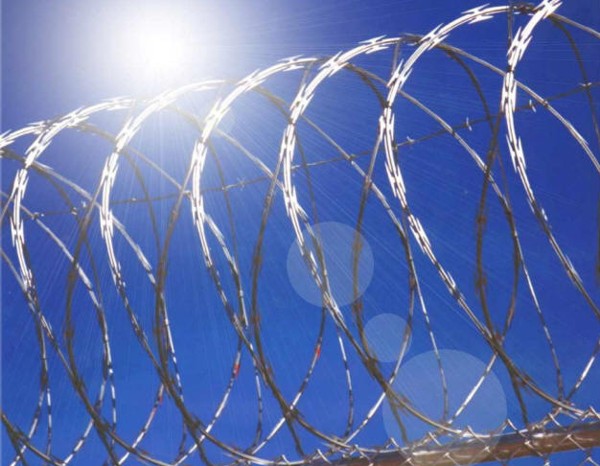 Collinson Fencing - Razor Wire
Razor Wire is a security topping for the top of your boundary fencing or wall to prevent all but the most determined intruder.
The deterrent provided by Razor Wire is obvious. It looks menacing and if anyone tries to climb over it or through it they may end up wrapped up inside it.
Collinson Fencing can supply and deliver Razor Wire anywhere in the UK or can supply and install in Essex, London, Kent and Hertfordshire.
Alternative to Razor Wire would be Raptor Security Anti Vandal Topping
As with all our fencing we offer a free, no obligation quotation, so please contact us today to arrange your site visit.
Please click on the links below to view site specific details