Palisade Fencing Dartford, Kent
You are here » Palisade Fencing » Palisade Fencing Kent » Palisade Fencing Dartford
Completed - December 2020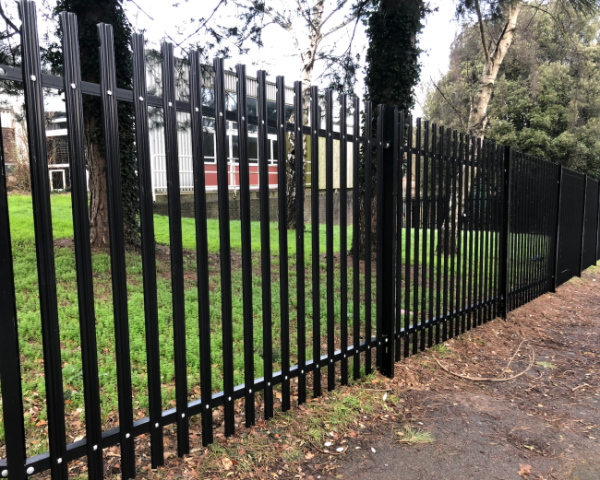 Palisade Fencing Dartford, Kent
The above Black RAL9005 coated security fencing was completed for The Redeemed Christian Church of God in Dartford, Kent. The detailed specification can be seen towards the top right hand side of this page.
A new palisade security fence is ideal for a school, on an industrial estate or around a commercial property in order to help prevent unauthorised access.
Alternatives to Palisade Fencing offered by Collinson Fencing would be Mesh Panel Fencing, Expanded Metal Fencing or Chain Link Fencing.
As with all our fencing we offer a free, no obligation quotation, so please contact us today to arrange your site visit.
Return to the Palisade Fencing page.