Palisade Security Fencing Grays, Essex - Blue 5010
You are here » Palisade Fencing » Palisade Fencing Essex » Palisade Fencing Grays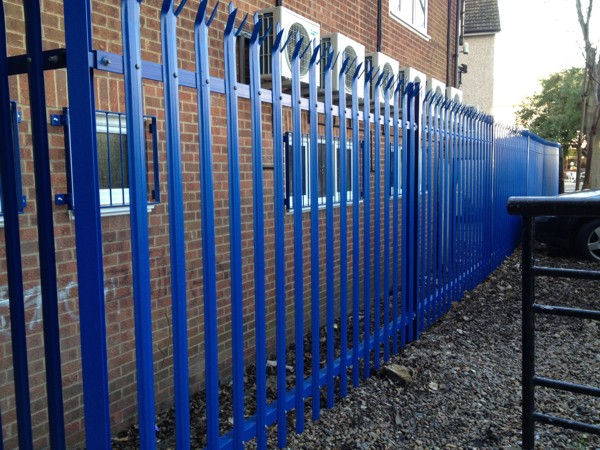 Palisade Security Fencing Grays Essex - Blue 5010
The pictures shown on this page are from a contract we recently completed in Grays Essex for a company called RJE Property Services. The main client decided upon a new 1.8m high Blue 5010 coated polyester powder coated palisade security fence.
A small gate was also installed to one end of the fence and the colour was picked to match the window grills which can just be seen in the picture to the bottom on the right side of this page.
Alternatives to Palisade Fencing offered by Collinson Fencing would be Mesh Panel Fencing, Expanded Metal Fencing or Chain Link Fencing.
As you can see this client decided upon RAL Blue 5010 colour. The other standard colours are shown below along with the Blue:





Obviously you can pick any colour you wish. For more information please visit our RAL Colours Page.
As with all our fencing we offer a free, no obligation quotation, so please contact us today to arrange your site visit.
Return to the Palisade Fencing page.