Palisade Security Fencing Basildon, Essex
You are here » Palisade Fencing » Palisade Fencing Essex » Palisade Fencing Basildon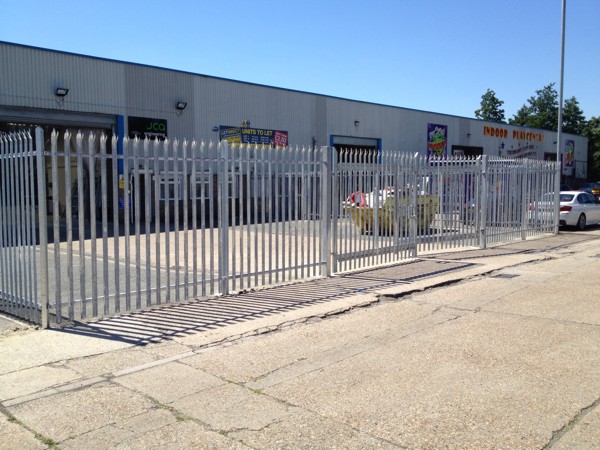 Palisade Security Fencing Basildon Essex
The above metal security fencing was completed on behalf of JCA Engineering in their Burnt Mills branch Basildon, Essex. They decided upon a Galvanised Palisade Fence and double leaf gates for vehicular access. The detailed specification can be seen towards the top right hand side of this page.
A new palisade security fence is ideal on an industrial estate or around a commercial property in order to help prevent unauthorised access.
Local parents will notice Partyman World in the background as this particular client is based next door to them and needed a new security fence.
Alternatives to Palisade Fencing offered by Collinson Fencing would be Mesh Panel Fencing, Expanded Metal Fencing or Chain Link Fencing.
As with all our fencing we offer a free, no obligation quotation, so please contact us today to arrange your site visit.
Return to the Palisade Fencing page.