358 Mesh Panel Fencing Tottenham, London
You are here » 358 Mesh Panel Fencing » 358 Mesh Panel Fencing London » 358 Mesh Panel Fencing Tottenham
Installed - April 2015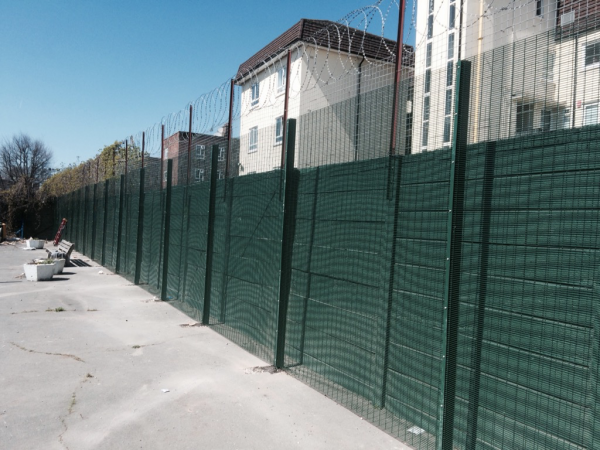 358 Mesh Panel Fencing Tottenham, London
The above 358 Mesh Panel fence was completed for a rear boundary of a school in Tottenham, London. The detailed specification can be seen towards the top right hand side of this page.
A new 358 Mesh Panel fence is ideal for a high security boundary fence, an industrial estate or around a commercial property that requires a high level of security.
The best alternative to 358 Mesh Panel Fencing offered by Collinson Fencing would be Expanded Metal Fencing
As with all our fencing we offer a free, no obligation quotation, so please contact us today to arrange your site visit.
Return to the 358 Mesh Panel Fencing page.