Tennis Court Fencing Colchester, Essex
You are here » Tennis Court Fencing » Tennis Court Fencing Essex » Tennis Court Fencing Colchester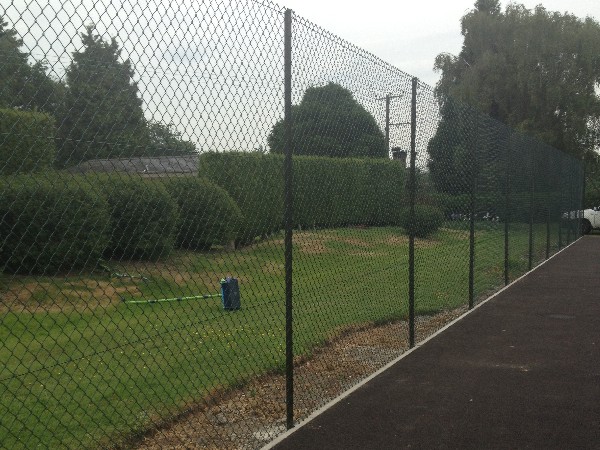 Tennis Court Fencing Colchester, Essex
The above tennis court fence was completed at a house in Colchester, Essex. The detailed specification can be seen towards the top right hand side of this page.
A new tennis court fence is usually constructed with chain link fencing but more and more clients are requesting Rigid Mesh Fencing as an alternative.
As with all our fencing we offer a free, no obligation quotation, so please contact us today to arrange your site visit.
Return to the Tennis Court Fencing page.